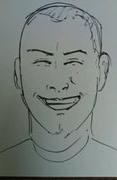 Who am I?
I am Pastor Jason Gudim.  I am a husband to Esther and a father of five incredible (and incredibly active!) children.  I serve as pastor of Faith Free Lutheran Church in south Minneapolis, MN.  In addition to my duties as pastor, I have served as adjunct faculty at the Association Free Lutheran Bible School and Seminary (AFLBS and ALFTS).  I am also currently pursuing a Doctor of Ministry (D.Min) degree from Concordia Seminary in St. Louis, MO.
I am a confessional Lutheran.  I subscribe quia to the whole Book of Concord.  This means that I believe the documents of the Book of Concord are faithful expositions and summaries of the teaching of Scripture.  This does not mean that I believe the Lutheran confessions replace or stand over the Bible.  
I am a baseball addict, and I despairingly root for the Minnesota Twins as well as the Minnesota Vikings (and most other Minnesota teams – except Gophers hockey [Go Sioux, ur, Fighting Hawks!]).
What is Being Lutheran?
I'm glad you asked.  Being Lutheran is a Sunday School curriculum I started writing and teaching in the fall of 2013.  Several of the members of my congregation asked me to teach a class or preach a sermon series on why we were Lutheran.  Rather than re-invent the wheel, I decided the best thing to do was to go to the source material.  The Book of Concord is the result of the very first Lutherans explaining to the world who they are and what they believe.  Being Lutheran systematically walks through the Book of Concord and the biblical principles it is built on.
I'm seeking to answer the question, "Why do Lutherans believe what they say they believe?"  In answering that question, we'll be uncovering the biblical support for several Lutheran doctrinal and theological positions.
Being Lutheran is the primary home of the "Being Lutheran Podcast".  In that, Pastor Brett Boe, Pastor Brian Ricke, and I re-package the classroom material in short, twenty minute episodes that are easily accessible for people who can't attend the actual class.  In addition to the podcast, you'll find the occasional blog post and other useful information.  Hopefully, in the not-so-distant future, I'll be uploading materials for others to use in their own studies of the Book of Concord.
Pastor Brett Boe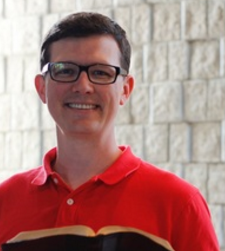 Brett is married to Theresa, father to Gideon (9), Bridia (7), Titus (5), Stella (2), and expecting baby #5 in mid-March.  Brett has served as pastor at King of Glory Lutheran in Shakopee, MN since 2014, and before that, he served as Associate Pastor at the Dalton Free Lutheran Parish in Dalton, MN.  He grew up in Newark, IL, and is Chicago sports fan.  Go
[REDACTED]
!
Brett enjoys pastoring, spending time with my family, reading, being an unabashed "indoors-man".